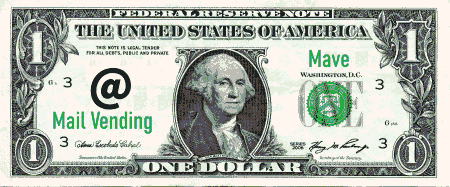 Mave Email Marketing Suite - Sell your Products and Services through Email
35 Features of Mave Email Marketing Software
Unlimited and automised sending of commercial email messages.
Import HTML or plain text emails from other programs like Word or create mailings in the built in editor.
Extract email addresses from the internet using the built in Email Farmer. Finds unlimited emails on the internet.
Select the category of emails you want to harvest like restaurants, truckers or flower shops.
Choose the country and language of the email addresses you want to harvest.
Automatically add unsubscribe code to your email message.
Send multiple mailings to different target groups all automised.
View statistics of emails sent.
Add images to your emails that can be inline to open automatically in the destination email program.
Add images to your emails that open at an internet location and measure the opening and clickthrough rate of your mailing.
Provides a SPAM score of your email message with advise how to improve the delivery rate of your emails.
The licensed version includes an extensive manual and tutorial and tips how to increase your sales with email publicity and what to do and not to do while sending commercial emails.
Free 14 day trial - no credit card or other information required for the free trial.
Tips how to compose your email messages , how to add emoji's to subject line, how to send emails from bulk email servers, 25 things to avoid.
Import email addresses from email clients such as Thunderbird, Outlook.
Import email addresses from CSV files, Spreadsheets or databases.
Export harvested email addresses to CSV files , Spreadsheets or external databases.
Built in SQL database and tutorial how to select, update the database.
Search database for certain words or dates like all emails sent after/on a certain date , or all emails that contain "hotmail".
Automatic backup of your email addresses and mailings and sent mailings.
Automatic removal of unsubsribed and bounced email addresses.
Set maximum bounce rate per hour per mailing or maximum bounce rate of a certain batch of email addresses
Automatic hourly bounce rate check mailing and automatic analysis of bad batches in your target list and their removal
Add first name, surname and company name to the mailing from database to personalise your email.
Add your product or service website link to the mailing.
Possibility to pause email sending automatically when your sending IP changes or the country of the your sending IP address changes.
Set period , days , hour when emails have to be sent and quantity of emails per hour.
Send test emails to yourself to check the layout of your mailings.
Limit the amount of email addresses per domain that will receive your commercial email like only five email addresses of domain certaincompany.com.
Collect email addresses per category in over 40.000 loops per category.
Memorises loops already harvested so you can start of scanning for email addresses where you left earlier.
Stores webpages that have been scanned for email addresses before so it does not waste time and only visits each website once. You can delete this history and it will revisit the same pages after some time.
Possibility to define a list of words that cannot be part of the harvested email addresses like 'noreply' 'alibaba' 'spam', that type of email address will be ignored.
Competent personalised support available for worldwide installation and configuration or any questions.
One time low price of USD 119 or EUR 99 allows you to earn back and start profiting from the software after a few days.
Mave Description
Mave works like a 24 hour salesforce for your company. It sends out commercial emails automatically, promoting your business continuously. It finds new customers and sends them presentations of your companies product or service and tracks their feedback.
* Demo Videos here *
Target Users
Mave is very useful for small and medium sized businesses who want to increase their sales through email marketing campaigns. You do not need to have a database with emails because Mave will find emails of your future clients through a built in tool Email Farmer. The commercial version includes an extensive guide how to create your email message to promote your product and service and many tips to increase the attractiveness of your email which leads to a high opening rate of your email message. It also explains how to decrease the SPAM level of your email.
Pricing & Order Form
Mave is sold for a one time price of USD 119.00 or EUR 99.00. This is very cheap because you will be able to earn back this amount in probably only 1 day of email campaigning with Mave. There are no monthly , yearly or other fees.

You can download a free copy of Mave and try it for 14 days. For the free-trial no credit card or other payment details are required. The free trial does not include the extensive tutorial and email marketing tips and only allows you to harvest 10 email addresses at a time. The commercial version comes with an extensive tutorial and unlimited harvesting of email addresses.
After the free trial you can order from within the software a license or click here to go to our secure order form. You can pay by credit card or Paypal in the order form.

Alternatively you can pay with Paypal over here by clicking on this link and send us USD 119.00 or EUR 99.00 for a license that will be emailed to you within 30 minutes. Please mention Mave so we know which product you are buying.

If you want to pay by bank transfer please send us email here or send a message at our contact form and we will send you our bank details.
No monthly or yearly cost !
Target Systems
This software is made for Windows Computers and runs on Windows 10, Windows 8, Windows 7, Windows XP computers.
Support
For any question you have regarding installation, configuration or use of Mave we offer you personal and competent support. We can install and configure at any worldwide location. Please send us an email or you can send us a message on our contact form, click HERE where you can also find all our email addresses and phone numbers or you can send a message from within the application.
We promise to answer you within 24 hours.
Spyware Free Declaration
We guarantee that all our software applications are totally Spyware, Adware and Malware free. We are a serious company and have no interest in your data. We want to make good software products and have no second agenda.
Screenshots
Disclaimer
At the time of production of Mave the below countries allow you to send commercial emails promoting your product or service to potential business clients. If your business is not in one of these countries please check your local regulations and laws regarding the promotion of your product or service by email before using Mave.
Countries OK with sending commercial Emails : Croatia, Estonia, Finland, France, Hungary, Ireland, Netherlands, Portugal, Slovenia, Sweden, United Kingdom, United States